Marketing and Advertising Services are hard to put a dollar figure on.

I mean, everything costs someone something.
A Good campaign can produce a decent Return On your Investment.
A Bad Campaign can cost you in the revenue you lost because your customers bought from someone else.

In my years of experience, the ones that suffer the most are the ones that don't spend enough to let their potential customers and clients know they exist and how they can help them.

You have to know where to cut and where to spend. Take your logo for example:


Do You Really Want a Logo That Only Costs $100?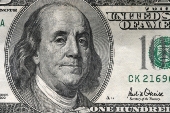 In a post at his blog, David Airey discusses the strange phenomenon of companies that think they can get a great logo on the cheap. Among the not-unusual postings he observed in online forums was this gem: "The prize for the winning company logo design is $100 USD payable in your paypal the day the contest ends, and the contest deadline will be the 1st of May. We will wait for your creatives, and wish good luck to all contestants. Let the battle begin!"
According to Airey, someone with $100 shouldn't expect more than two hours from a professional design service. "Yes, you might be on a tight budget, as most people starting a business are, but being in business doesn't come cheap," he says.
The Graphic Design Blog follows up on Airey's observations by explaining why your logo should cost more than lunch:
It's the first impression people have of your company, and needs to last for many years. A logo is also critical for its influence on the look and feel of other marketing materials.
A good logo requires substantial effort: Research, brainstorming, sketches, four or five options and final tweaking. With a $100 budget, meanwhile, it's likely the designer will produce something generic, and even resort to non-proprietary clip art that could easily appear in other logos.
The Po!nt: "You have to spend money at the beginning or it will end up costing much more for a re-design/re-brand further down the line," says Airey. "[B]ecause you do get what you pay for and you will come to realise your logo is rubbish."
Sources: David Airey's blog and the Graphic Design Blog.
Sphere: Related Content