Email can be a useful marketing tool to bring people to your website, your store, or both. However, unless you are careful in how you use it, you can be driving people away too.

A friend of mine has tried various styles of newsletters, blogs and website combination's to marketing his growing business. If you are looking for some guidance, read this:


Three Traits of a Must-Read Newsletter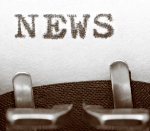 A newsletter broadcast—whether daily, weekly or monthly—can be a great way to draw attention to your product or service. But growing a mailing list of eager recipients can be a challenge, particularly if you're starting out with just friends and family.
It's possible to expand your readership with something like a contest—especially if you're willing to dish out an extravagant prize. But don't be surprised if you receive entries from bogus addresses and an avalanche of unsubscribe requests after the contest.

The truth is you don't need gimmicks. The best way to expand your mailing list is simple: Make your newsletter a must-read. You have experience as a newsletter consumer. Consider your favorite ones. They probably have a few things in common:
Innovative content. Successful newsletters tell their readers something they don't already know. They bring an insider's perspective, offer a fresh spin or introduce an entirely new topic.
Short and sweet entries. Long-form prose doesn't work online. No one cares about lengthy treatises on any subject. As well as brevity, readers respond to lively, concise writing.
Appealing visuals. A polished, professional appearance lends credibility to your content—and to your authority on the subject.
In short: If you were on the receiving end of your newsletter, would you forward it to friends or colleagues? If yes, you're on the right track. If not, it's time to re-think your content.
Sphere: Related Content