This is from my email recently:


When things go wrong. Conduct autopsies, without blame.
"When you conduct autopsies without blame, you go a long way toward creating a climate where the TRUTH is heard. If you have the right people on the bus, you should almost never need to assign blame but need only to search for understanding and learning."
- Page 78, Good to Great by Jim Collins

In this issue:
1. How to Impress Your Customers
3. Starbucks Stumbles... and the Brave Grab Market Share
Your goals are your own business. Helping you reach them is ours.
Craig Arthur - Wizard Partners Consulting
---
1. How to Impress Your Customers
The Magic Question

By Holly Buchanan, co-author of the best selling book, The Soccer Mom Myth.
I recently met with one of the best salesmen I've ever seen (male or female). He owns his own house cleaning company. Many things impressed me about him, but what really got my attention was one specific question he asked.

"If there's one piece of cleaning that must be done in order for you to feel completely happy with the service, what would it be?"
He went on, "I talked with a woman who said, 'my stovetop is really hard to clean, but when it's really spotless, I am a very happy woman. Even if you don't do a perfect job on the rest of the house, that's ok, as long as that stove top is look terrific.' Is there anything like that we should know?"

I hadn't really thought about it til he asked, but, yes, there was something I was really particular about – mopping the bathroom floors. I told him so.

What a terrific question – and I loved that he gave a specific example. Imagine if you could get this information from your customers. What's the one thing that really matters to them that you must get right. Even if you don't do a perfect job, what's the one criteria that must be satisfied in order for them to feel really good about doing business with you?

I don't know about you, but I'm going to work that question into the introduction call of every engagement from now on. I hope you will, too.

From the Editor: If you liked today's tip from Holly, make sure you subscribe to the SMM weekly newsletter.
---
2.
Art. Brand. Cultural Icon.

It's as easy as A.B.C.
You're attracted to art
1. when it stands for something you believe in,
2. when it shows you a reflection of your own core values, or
3. gives you a glimpse of your inner face.
You're drawn to a brand for precisely the same reasons.
A cultural icon is a contemporary archetype, mass-appeal public art, the symbol of a worldview. Cultural icons embody the zeitgeist, the spirit of the age. They reveal the mind of the time.
Learn to read the choices of your customers and you'll be able to better serve them.
The cars your customers drive reflect choices they have made. Their clothing and accessories reflect additional choices. What do these choices tell you? They decorate their homes and offices with choices that virtually shout their innermost thoughts and feelings. Are you paying attention to any of this?
"Show me what a people admire, and I will tell you everything about them that matters." - Maggie Tufu, The Engines of God, page 398
A well-served customer is not easily stolen.
Bill Bernbach once said, "Nothing is so powerful as an insight into human nature, what compulsions drive a man, what instincts dominate his action, even though his language so often camouflages what really motivates him. For if you know these things about a man you can touch him at the core of his being."

We buy what we buy to remind ourselves – and tell the world around us – who we are.

"I am irresistible, I say, as I put on my designer fragrance. I am a merchant banker, I say, as I climb out of my BMW. I am a juvenile lout, I say, as I down a glass of extra strong lager. I am handsome, I say, as I don my Levi's jeans." – John Kay

Do you want to write persuasive ads, speeches and sermons? Use words and phrases that reflect your customer's core values. Connect to his or her worldview.
A knowledge of trends among your customers in
art (music, hairstyle, clothing, jewelry, etc.)
brands (cars, bikes, computers, magazines, etc.) and
heroes (the cultural icons they admire)
will be the only clues you need.
Your business has only 3 or 4 customers living at thousands of different addresses. Your marketing should be crafted to reflect the preferences of each of them.

The concepts I've shared today will help you better understand persona-based ad writing, an important element in Persuasion Architecture®, the marketing technique perfected by New York Times bestselling authors Jeffrey and Bryan Eisenberg.
Captain Jeff Sexton is a master of persona-based ad writing. He'll be one of your instructors when you come to Austin to learn how to Write for Radio and the Internet.
That class, August 26-27, is just 4 weeks away. Are you coming?
Business isn't going to get better until you get better at attracting it.
Come.
Aroo.
Roy H. Williams
---
3. Starbucks Stumbles... and the Brave Grab Market Share
When times are good and money is flowing... inefficiencies in business are masked.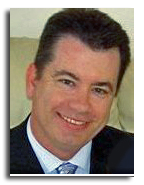 By Craig Arthur
Four weeks ago Starbucks announced the closure of 600 of its US stores. That's 12,000 or 7% of it's workforce. Now we hear 61 of its 85 Australian shops will close. A further 685 jobs.

All these closures... just when it looked like all you needed to do was open a coffee shop and profit was your right.

However...
Higher interest rates.
Higher petrol prices.
Higher food prices.

All add up to one thing... less disposable income.

Big purchases are put off. Small purchases are cut.

Goods and services with a short product purchase cycle will see faster growth from advertising and good customer experience. But will experience faster downturns when customers have a bad experience or when the customers purse strings tighten.
In times of less disposable income... markets shrink... fat, lazy, inefficient businesses cut back on marketing. Some close.

For business owners, now is a time for efficiency and optimization.

While others stumble, now is a time to grab market share.

PS. If your currently weekly sales are on par or ahead of this time last year, give yourself a big pat on the back. But don't rest on your laurels... there is more work to do.

PPS. Your marketing is a great place to start optimizing. Do you need help?
---
Closing Thought...
"We build great people, who then build great products and services." - Jack Welsh
See you next week.
Craig Arthur
- Wizard Partners Consulting
Sphere: Related Content