When you tire from singing Christmas Carrols today, here's another song you can sing:


Starbucks sets Guinness World Record for global singalong
By Amy Golding, marketingmagazine.co.uk, 11 December 2009, 11:00am
LONDON - Starbucks has set a new Guinness World Record for the 'Most Nations in an Online Sing Along'.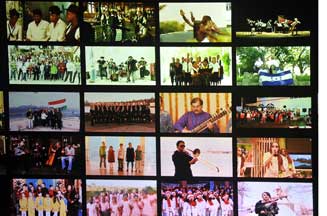 On Monday, Starbucks organised a global 'sing-along' to pop hit 'All You Need Is Love' to celebrate its partnership with charity scheme (Product) Red.
Representatives in 124 countries performed the hit. The performances were simultaneously streamed on the internet. The event can be viewed at www.StarbucksLoveProject.com.
The coffee chain is now inviting people to add their own rendition of 'All You Need Is Love' to the site.
For every video submitted, Starbucks will make a contribution to the charity.
(Product) Red works with communities in Africa to help to improve the lives of people living with HIV and Aids.
Sphere: Related Content