From my Email:



Dear Scott,
In life and business... "Who you are is a direct consequence of what you do!" - Brigadier Bruce Scott, gold medalist at the 2006 Commonwealth Games.

In this issue:

1. Follow the Sound of Bulldozers... and the Smell of Fresh Paint

2. How to Increase Staff Performance
Need help to grow your business? Give us a call 61 7 4728 4866 or send an email.
We will never try and sell you. You may punch us in the arm really, really hard if we do.

---
1. Follow the Sound of Bulldozers... and the Smell of Fresh Paint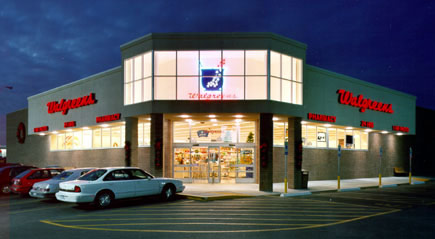 The importance of location.

by Roy H Williams - Hear Memo

Commercially speaking, where are things happening in your town? Move to where the action is. Follow Best Buy, Home Depot, Starbucks and the other Big Boys who have already done the research.

Nothing draws a crowd like a crowd.

Media costs are escalating and the public is hiding from ads. These are just two of the reasons why a great location is more important today than ever before.

Expensive rent is the cheapest advertising your money can buy.

Is Walgreens able to afford great locations because they do a big volume, or do they do a big volume because they always secure great locations?

A high-visibility location communicates leadership. It implies that you do things better than your competitors.

The goal of advertising is to become familiar to your customer, to become part of their world so they think of you immediately when they need what you sell. All else being equal, customers choose the familiar over the unfamiliar. A great location makes you familiar to the public.

Are you in retail? Cut your yellow page ads dramatically or altogether. Add these dollars to your occupancy budget. (The yellow pages are a service directory. Don't waste your retail exposure dollars there.)

Cheap rent is seductive and insidious. It ensnares even the brightest people.

Two weeks ago I was listening to a man tell me about his business when I abruptly told him that his problems were the result of a bad location. He hadn't yet told me anything about his location when I made the statement.


"What makes you think I have a bad location?"



"I knew the moment you told me which parts of your company were profitable and which were struggling."



"But I didn't think the location would matter for a business in my category. We're a destination. We don't need drive-by traffic."



"How much do you spend for occupancy and how much are you spending for advertising?"



"Two thousand a month for rent. Seventy-five hundred a month on radio ads."



"What would it cost to be where the action is?"



"About four thousand a month."



"Take the extra two thousand from the ad budget. Four thousand for occupancy and fifty-five hundred on the radio will make you a lot more money."



Your location tells the public what you believe about your company in your heart.

How proud is your location?

PS – Real Estate developments are changing. Want to know how?
---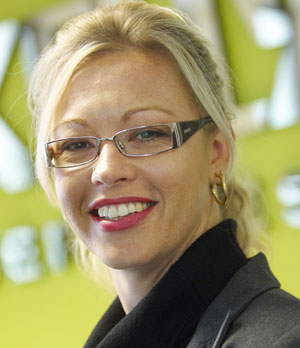 Happy, content and motivated staff lead to happy customers.
Happy customers lead to increased sales.

by guest columnist Kathy Marsh of Kelly Services
(edited from original)

"Often managers can get caught-up with the running of the business and forget about nurturing their most important asset - their staff."
At a time when the workforce is transitioning from loyal Baby Boomers to unsettled Generation Y workers, it is important to retain your best employees through successful people management.

Finding out what makes a contented and motivated workforce is essential, because people who enjoy their work and working environment will make a more effective contribution to the performance of the business.

And who is responsible for making a happy, content and motivated workforce? The Boss.

So what makes a good boss? Kelly Services latest Global Workforce Index sought the views of approximately 70,000 people in 28 countries.

Bosses were rated on four attributes –
1. communication,
2. leadership,
3. team spirit and
4. delegation skills.

Employees were asked to score their bosses with a mark out of ten.

In Australia, the average score for bosses, as seen through the eyes of their employees, was a respectable seven out of ten. This placed Australia in sixth place out of the 28 countries for the best bosses.

Workers felt that bosses were best at delegating effectively and weakest when it comes to communication.

Communication presents itself in all aspects of management and is an integral part of managing people. This is not only giving directions, but also creating a positive culture through recognition, feedback, praise and advice.

Communication also needs to be two-way. Employees who can voice their thoughts and make suggestions will be more engaged and are likely to contribute in positive ways to business performance.

Good bosses are also good leaders. A solid role model who is respected by employees and who motivates with challenging goals will be more successful as a manager and will have better staff morale.

Leadership also plays a strong part in the culture of an business by establishing the protocols and values that guide workers. Allowing employees to engage in social interactions - such things as birthday morning teas or race day celebrations - will help to generate a team spirit and collective mission.

Delegation of work is also an important aspect in being a good boss. Providing stimulating and challenging work, responsibility and clear instructions will lay the foundation for good work ethic and performance from staff.

Often managers can get caught-up with the running of the business and forget about nurturing their most important asset - their staff.

The Kelly survey also found that only 65% of workers said that their bosses rewarded them for a job well done.
Simply taking the time to tell someone they've done a good job or provide some constructive feedback can make a big difference.

From the Editor: As a business owner, how do you rate yourself on the 4 attributes. Can you see any room for improvement?
As an employee how does your boss rate on the 4 attributes?
Let us know.

---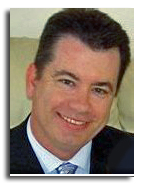 Closing Thought...
"A plan without action is a daydream; action without a plan is a nightmare." - Japanese proverb

See you next week.
Craig Arthur - Wizard of Ads Australia

Your goals are your own business. Helping you reach them is ours.
---
Call or email to book a FREE alignment meeting. No obligation. No pressure. It is at this meeting we both decide if there is a fit between our 2 companies. It is only then can we explore your options. We will never try to sell you. Call (07) 4728 4866.
Wizard of Ads Australia. Call Us: (07) 4728 4866
Sphere: Related Content